Abstracts
Volume 3- Number 2, 2000
Editorial:
V3.2E - Guest Editors - Editorial - Wendy Auger and Michael Wodlinger
The focus of this issue is a series of three articles which center on an action research Project carried out from September 1997 to March 1999 at Nipissing University. While considerable work had already been done on action research at the inservice level, there appeared to be very little research that focused specifically on teachers preparing for entering the profession. Initially, the question that had been raised concerningthe Nipissing action research project was whether or not action research should be an integral part of the preservice program in the faculty of education. As the project proceeded, an additional question emerged which focused on the potential symbiosis between action research and reflective practice.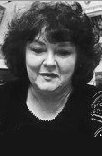 Wendy Auger: Assistant Professor of Education, Nipissing University
Academic Background: B.A. University of Toronto, B.Ed. York University, M.Ed. University of Toronto
Current Interests: Action Research at the pre-service and in-service levels. Links between child development and the teaching/learning process
E-Mail Address: wendya@nipissingu.ca
Mailing Address: Nipissing University, 100 College Drive, Box 5002, North Bay, Ontario, P1B 8L7




Mike Wodlinger, Associate Professor of Education, Nipissing University
Academic background: BA, Laurentian University, M.Ed., University of Toronto, Ph.D., University of Alberta
Current interests: foundations in education, reflective practice of teachers and mentoring practice
E-mail address: michaelw@aci.on.ca
Mailing address: Research Services, Nipissing University, 100 College Drive, North Bay, On. P1B 8L7

Papers:
V3.21 - Action Research: Opening The Door To Life-Long Professional Learning - Auger and Wideman
This study explored the benefits and constraints for Bachelor of Education (B.Ed.) candidates of conducting action research during the B.Ed. program. Each of the forty-two participants developed and carried out his/her own action research project during 13 weeks of practice teaching. Participants found the process to be overwhelmingly beneficial to their growth as professional teachers and also identified constraints to action research while in the B.Ed. program. The study supports the literature on action research that demonstrates how actively investigating one's own practice results in change at the classroom level. B.Ed. candidates should be introduced to action research because it gives them a crucial head start in taking responsibility for their own professional growth. Faculties of education need to break through teacher candidates' preconceptions about research methods and the teachers' role in the development of educational knowledge.
V3.22 - My reflective journey in action research- Kroeker-Motlong
At times, all teachers will face a particular event with many preconceived notions about how a situation will evolve in their classrooms. While it is difficult for experienced teachers to anticipate these occurrences and to remain flexible, it is particularly challenging for the relatively inexperienced preservice teacher candidate who does not have ownership of the particular classroom setting. This paper speaks of the change process and chronicles how a teacher candidate gained insights into the multifaceted roles of the teacher. The author's data included journaling about situations and interactions with critical friends and students. The article deals with the issue of how having the courage to struggle with oneself can be the beginning of real personal growth and how the personal sense of autonomy derived from such a process provides a secure base for future endeavours.
V3.23 - Messing about in action research: A transformational experience - MacKenna
This paper describes the teacher candidate's struggle with the whole idea of journal writing and finding a relevant question to research. It describes the issue of developing some "best practices" for teaching students with special needs and addressing how to facilitate inclusion of these students into the regular classroom. An important insight arising from this paper centred on the realization that, in order to be truly effective, students need to take ownership and to work actively to develop the skills to include themselves. Some of the day-to-day frustrations which all teachers experience are incorporated into the description of this process, as is the realization that the course of action research is not always a smooth, predictable one. Being able to tolerate the tentativeness associated with finding a suitable research question became a major theme in this paper. It describes how risk-taking became a real factor when the author moved from the relative safety of private reflection to implementation once she had elicited the support of her associate in the practicum. What emerged from the process was a deeply held belief about inclusion and why this needs to be facilitated in all classrooms.
Announcements: